May you Shine! (A dedication to Dr. Dyer.)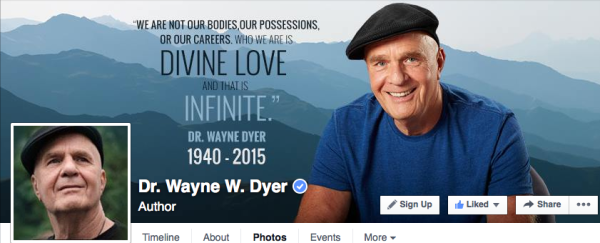 In deepest gratitude to Dr Wayne Dyer.
An ode to your presence.
Even through a darkened cloud,
This gentle raindrop falls,
Even through the yearning heart
when one lies still with fears apart,
I see your gentle loving smile
and in that moment with me.
You just abide.
Each time I listen to your gentle tune
Like a lark on a lonely dune,
I will smile, for you must know,
That you has made me laugh, and helped me grow.
You shared your soul so endlessly
with all its cracks and joys to see….
You did not hide your human side
But helped me with mine
just … abide.
You are indeed a blessed man
and we are so blessed to hold your hand
as you pages ride this world
and your words of love still unfurl
May you rest and dance and sing
in a Land of love from deep within
and may we one day meet as one
when each our life on earth is done.
Thank you Dr. Dyer dear
We know in our hearts.
You will always.always be ever near.
Namaste.
With profound gratitude.
Dilani.