Time Travel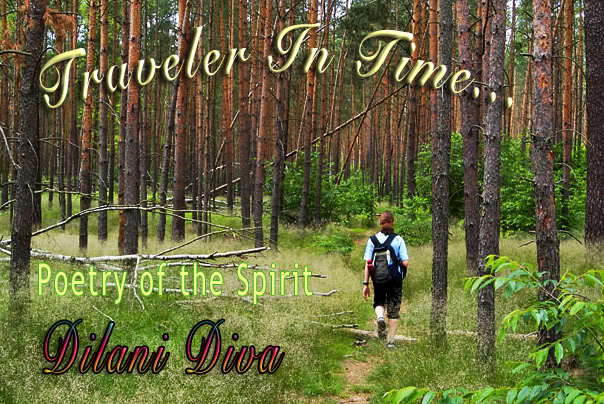 I am a traveler in time,
walking through life's endless paths
Dancing with the stars,
Sometimes homeless must I be
With non to see
I walk, I walk, I walk
In many lifetimes,
Eternally.
Finding my way through clouds
Of endless possibilities
This earth is my place of rest
Now
For how long
Only God knows all
For God knows best !
How far I have been
Dancing with the stars
lightly I come
To love and heal and live
and walk through this life
That God to me did give.
I drink from streams that quench my
endless thirst
and speak to the birds who
dive into the water bed
For they too like me must live
and must be fed
amid the green and lowly plain
though love of God does reign
I pray for the souls that even in this life
who must dwell in constant pain.
From tiny feet and tiny hands
we rise once more
traveling from shore to shore
From life to life
with love, joy and strife
seeking the light of truth
from birth to mirth
let me ask of you
if you see
me standing by
don't forget to smile
for you may have indeed met me
some where, some place, some time
Just let me share
For I dare
Don't hurt the soul of earth
It is what gave us birth…
For it is but one
that gives you a place to rest
and be blest
Protect it, for those that come
passing through
just like you
for we are but travelers in time
loving each other
hurting each other
holding each other
from time
to endless time……