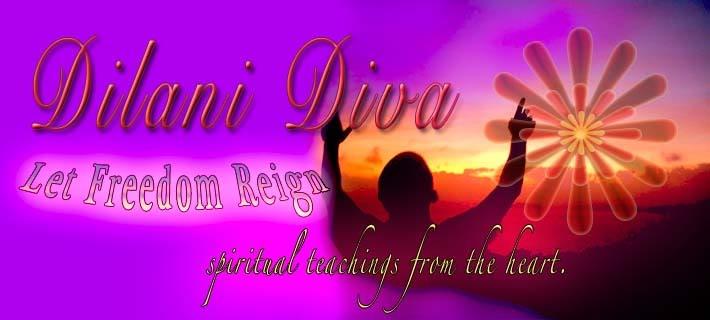 Oh Freedom reign,
In the Hearts of Mountain Plain,
Where trees their burden shed,
of falling leaves
upon their earthly bed,
To stand naked in the morn,
For a new birth today, was born
Let Man too with them unite,
and unlike fools who yell and fight,
To run like cowards when true integrity reign
Showing no wisdom and no shame!!!!
Letting nature take their foolish blame!
Oh Freedom !
Let my mind steer way
From these ugly man-made truths
That shroud me everyday,
But seek true aspirations that build
A better man in me…
With loving kind and humble heart,
A bit of God, to be.
Let my voice in chorus with the birds in heaven sing,
Oh Freedom, oh freedom
let my song and spirit, through the earlthy ages.
RING !!!!!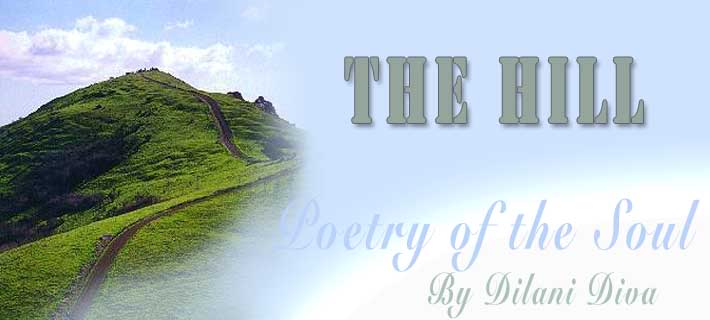 Oh the hill, nestled in a gentle maze,
it's cap of heaven, in a golden haze,
Stand proudly, unmoving as I ride,
Against your green and leafy side.
The luscious waters gently stream
In ever changing states of dream,
slipping through thy pebbled breast
to dance and dance with joy and zest.
Gods creation in strength and majesty,
With years of stillness, strong and free
For within my heart your song doth gently shrill
As I gaze upon you tall and lonely hill.
And with these thoughts to me freely given
You bring to me the simplicity and wonder..
Of this earthly heaven.
Poems of the soul Dilani Diva
Blossoms so rare
Oh burst forth from thy withered bow
Great bunches of pink color
Lightly resting,
Nesting
Till the warmth of the noonday sun
Seems to have it's fun
And give you such a wonderful cheer
As it caresses your gentle spirit so dear.
For you are born to lighten
This dark world, so drear
With your gentle
Spring colors of cheer.
Did God in his mercy see
How you bestowed a simple thought of pleasure
To me,
Am I so blessed
That I can rest
While this world seem to reap and heap
With pain and hunger, oh so deep
Let them too share
This simple blossom I hold so rare,
For there is a thought from heaven
To us simply
given.
For we must create on this earth
A heaven.
For it is here
With simple blossoms so lovely and dear
Falling down
To replace your tear, your fear,
And love today as the spring doth dawn
To embrace,
Life and love and grace
Each morn.
And let the hurt of life be forgotten
As we embrace the simple creation, of that single blossom.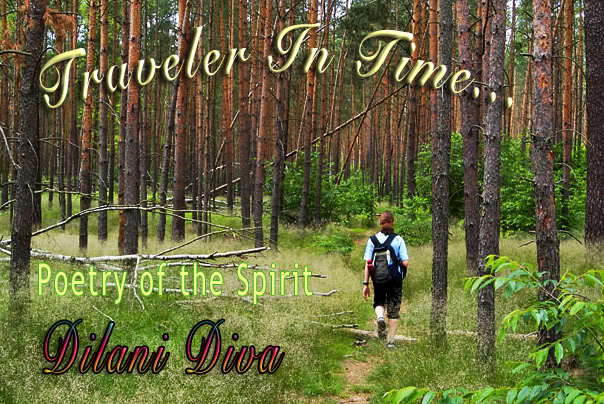 I am a traveler in time,
walking through life's endless paths
Dancing with the stars,
Sometimes homeless must I be
With non to see
I walk, I walk, I walk
In many lifetimes,
Eternally.
Finding my way through clouds
Of endless possibilities
This earth is my place of rest
Now
For how long
Only God knows all
For God knows best !
How far I have been
Dancing with the stars
lightly I come
To love and heal and live
and walk through this life
That God to me did give.
I drink from streams that quench my
endless thirst
and speak to the birds who
dive into the water bed
For they too like me must live
and must be fed
amid the green and lowly plain
though love of God does reign
I pray for the souls that even in this life
who must dwell in constant pain.
From tiny feet and tiny hands
we rise once more
traveling from shore to shore
From life to life
with love, joy and strife
seeking the light of truth
from birth to mirth
let me ask of you
if you see
me standing by
don't forget to smile
for you may have indeed met me
some where, some place, some time
Just let me share
For I dare
Don't hurt the soul of earth
It is what gave us birth…
For it is but one
that gives you a place to rest
and be blest
Protect it, for those that come
passing through
just like you
for we are but travelers in time
loving each other
hurting each other
holding each other
from time
to endless time……
Does it hurt to sing?
When spring comes in..
Painting the world with gentle color,
Love me love me, gentle lover.
and touch those hearts that are broken,
For this season is a lovers token.
Dance now in your heart,
Even though sometimes the light of love
eludes you.
It is not far apart,
Only hiding to welcome you  in it's arms,
and caress you with it's dainty little charms.
So try and let your heart sing.
and welcome the tender love of spring.
I know how hard it must feel
If your lover is gone
Or your heart is torn,
Like a little wounded bird you will fly
High in the open sky,
But don't run away,
Don't cry
For love will find you.
In the light of dawn
and love you once more, till your pain is gone.
For to me there is much healing
Much revealing of love this season.
and let it reign without much reason.
and as the colors of gentle hue
paint your soul with all it's dew.
Sing again with the gentle breeze
For your lover will see
The beautiful you
the wonderful me.
and with the singing of your heart
a new day is born
and with the dawn of spring.
Don't cry
But let your heart, just once more
Sing.
Written and composed by Dilani Diva
Fly, like a butterfly,
On wings so light,
In constant flight
Smiling with wondrous cheer,
For you are loved, my dear.
Drop your hair like a luscious mane,
Swing it wild with your head held high,
You may be indeed so vain,
But who cares!
For today it is your show
Dance and sing and laugh as on the road you go.
Feel like a rose,
In beautiful repose,
Dress in the color that would never die,
With the passion that you feel inside.
Remember that if we are to live this life
Do not hide,
Just burst forth with thy ardent beauty,
Crash life's party,
It is to you,
A simple duty.
Just simply live
Thy beauty.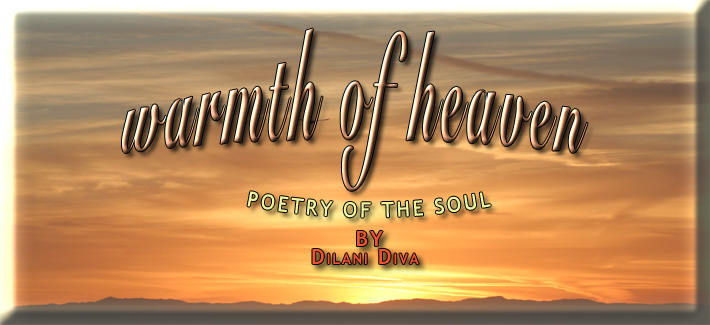 Sunlight upon my cheek,
Makes me feel love, makes me weak,
For a new feel of joy as it rests,
Silently born within my humble breast.
With the glowing warmth of dawn,
Another grieving night was gone,
And as the lonely bird did rise,
High, oh high, in the endless skies,
I pray for love to live, and grief to gently die.
Fast in the breast of the winsome dove,
Rises the spirit of endless love,
For in the breath of the growing dawn,
Love is once more, truly born.
To face another endless day,
Creating hope along it's way,
Let God in his mercy grant, Oh grant me..
The Hope, The Heart, The love,…
And as my heart sings of this love so given
In  a single breath in the warmth of heaven.
Written By Dilani Diva
15th January 2011
The snow,
So gentle and new,
Like a birth,
Do bring me mirth,
and take away, oh take away
The hurt,
This world did give,
and place a flake of love
So we may gently live.
So beautiful and light
You glow with purity
So bright,
Caring, sharing
Unknowing
You fall
Innocence from heaven
given
To wash away the storm
In spite of it all.
A sign of new life
you float ad float
so light in flight
Inspire my heart
So I too can be
a part
Of this ever loving spirit
that lies dormant
Living and dying
Sheltered in my heart.
With your arrival today
Dear flake
so simple and yet….
Please let me learn to be born
a new
like you and be free
to love in spirit and in truth
as you do
with the love of God
within my breast
Let me too live
simply
and gently
with truth and love and rest.
Written By
Dilani
23rd November 2010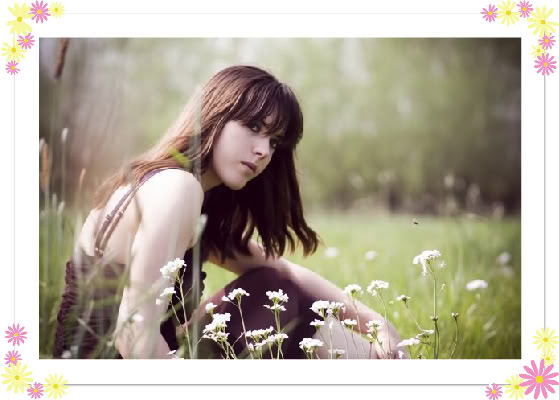 Oh vibrant Spring…
You silly ol' thing,
You prance round me like a fawn,
And play your gentle music
Embracing me at dawn.
Do you feel, I could lay in your deep shadows of resonance,
And laugh at the birds and the breeze,
as they make love;
Nestled deep in the grass and high in the trees.
Ah! dear spring your surely must be..
a player, or a true lover,
For you have made a monkey of my heart,
And such a fool of me.
For as the winter of my soul gently ebbs away,
You fly right in like a dove,
and sing with the morn, never fading like me pain,
For my one true love with winter has slowly gone,
and you dear spring has danced right in with a happy little song.
So give me courage to face your vibrant hues
and waken in my heart a song of love renewed,
As you feed us all with your gentle dew
Oh help me my dear one to be
Strong gentle and true,
A lover of  color and song
Just like you !
Ever since I was a little child poetry music painting and creating was a huge part of my life. It is what gave me great joy. I am happy to be able to share some of my original work with you. All poems and prose that are found in my blog are original works. Some of which has been inspired by many of my clients and friends. I thank you for being my inspiration and today I dedicate this verse to you and say a simple
Thank you.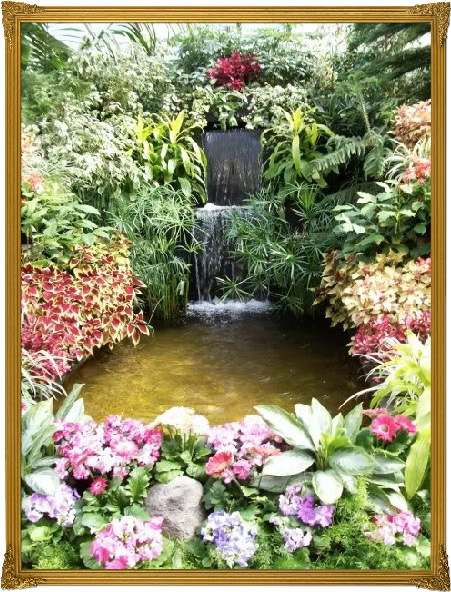 In a mid life's turmoil,
There lies a place of rest,
A place of deep repose,
That you will find, is blest.
To reach this place of wonder,
Just seek the peace within,
and know that little drops of hope
Will make your heart just sing.
For truth lies in a simple act,
Of love and sweet repose,
For there within those gentle thoughts,
Peace and hope just flows.
For to have this great good fortune,
All you need to be,
Is rested in the mighty arms,
Of all eternity