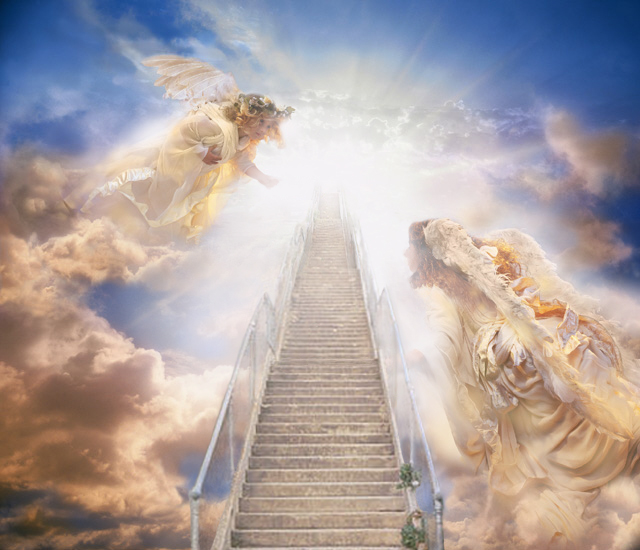 Oh but I can love thee,
dancing dreams
eluding to greatness
or, so it seems.
Oh but I can kiss thee
Your tender heart
And know life and love
is one- and not apart.
Oh but I can laugh
to day – just today
and sing with delight
the worlds sadness away.
Oh but I can hold thee
Life's wondering hand
and guide it to gentleness
to that one- promised land.
Oh but can I dare
To take the arms of love
and rock this crazy crazy world
with heart strings from above.
Oh but then I dare
to give with endless grace
the breath of gentle heaven
fanning earth and wondrous space.
( all copyrights reserved- original poetry by Dilani Diva )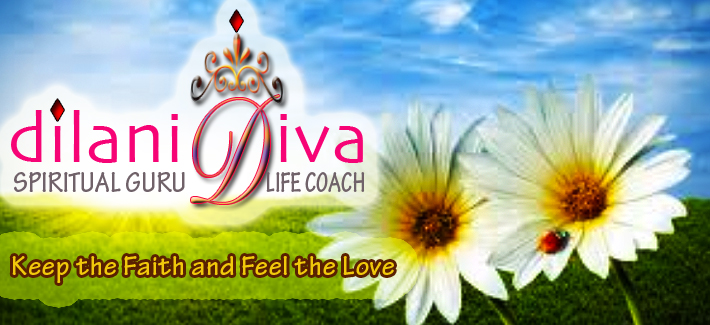 Make today be a day of prayer,
With gentle thoughts that fill the air,
May the cool of winter grace your chin,
and the early spring birds start to sing.
May this day be a day of grace,
That dawns a smile upon your face,
and gently touch your beating soul
To make you dance and make you whole.
May you laugh with ardent fire,
That makes your prance, round your desire,
And may the child within you rise,
and meet the world, with much surprise.
Oh that today, we may live again,
Of blessings for ever felt, through joy and pain,
For those that love in-spight of all
To you,… let laughter rise and fall.
And to you, my love, that lies within
my heart.. I leave a kiss today,
For like God who never leaves our path…
In my heart…your never far away.
Dedicated to the "Eternal Spirit of God" -My love,Kevi -My Family – My friends and My Clients.. have a beautiful Sunday..
Namaste. Dilani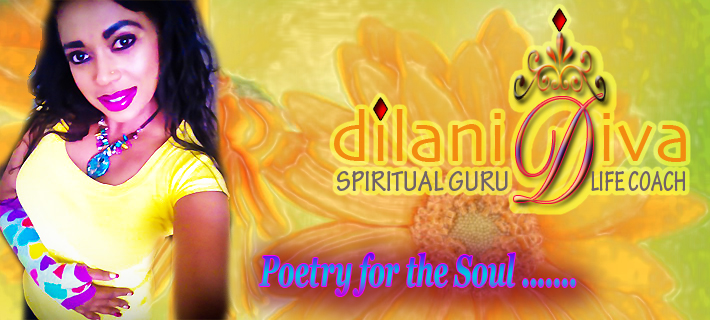 Can I Love thee, my dearest one..
Give you a moment – a moment divine,
In a world worn through waves of charm and scorn,
Casting, burning , Living and Dying…
Through endless …..Chaos and Time.
Can I love thee ! My precious one..
With a gentle touch,
That speaks, of Only what's given,
and holds within that sacred bounds,
The Candor of a once lost heaven.
Can I love thee ! my charming one…
As your women, lover, Friend….
To know your hearts desire..
and be here for till my earthly end
For you can make me .. laugh.love and cry…
In a moment spent.
Can I love thee ! my gentle one..
and feel God's mercy,….grace.
as I touch your face..
For it is not  binding but  freedom that I seek
Born of pain and passion that makes
a heart and soul go week.
To keep you safe within the stillness of my heart,
until one day I am to rest,
beneath a little patch of green, green,grass
In my love for you…I know … I am simply blest.
So I will just say. adieu and,…… thank you
.
Dedicated to Kevin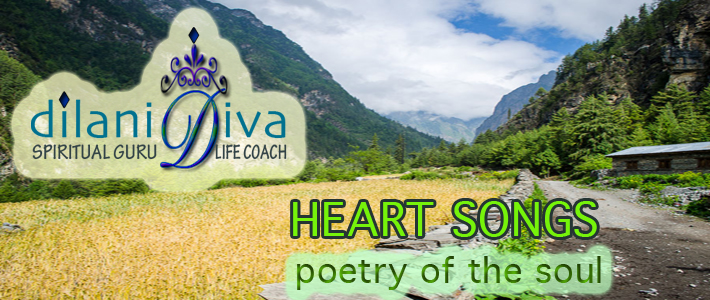 A Dedication to those who have helped us to secure our lands, our hearts, our lives and to those whose name only silently echoes in the history of time… My prayers and thoughts are with you. Namaste. Dilani Diva
Hark !!!! Ye lustrous land,
Where memories, Cascade, Fall…..
and hear again the raven bird,
Scream, his lonely call.
The groves of green, on fallen plain,
and hands the tilled this earth,
Lie captured in a shadowed plain,
and in the mornings birth.
Oh, let the cries of young and old,
who held that stick and sword,
Be thought of with a tender breath….
Within hearts, of bold.
And may their courage linger on,
As memories remain,
Of laughter, love and endless song…..
Upon the rock and plain.
And may the lives of those who gave,
Their Hearts… Their Home….. Their Heaven……
Be held within Gods Kindly grace..
And in their death, be then, forgiven.
Dilani Diva
Give me a morning, my darling, when the light hits the sky,
When the sun finds its dawning,
When the clouds pass us by,
Where I lay still awaking
….and see your gentle face,
That rest within my memory
Of a special private space.
Give me a morning darling,
When I fear no loss of heart,
Where I know today and it's making
Will not keep us far apart,
For as the gentle longings
Of the dawn begins to break,
I know within my spirit
Your smile will find it's wake.
Let me this morning darling
help to heal this world
Of it's songs of endless crying
and the pain of screaming birth…!!!!
Of the land so torn with hatred
Of a sea of endless pain,
Give me a morning darling
That will be full of LOVE again.
Give me a morning darling
Let us sing a song of love
As we each, will bring the hopeless
to a place of heaven above
For this earth is but a cradle
For those who need to heal
From the silent wounds disabled
And the Power of Love revealed.
So give me a morning darling
That I can help some lonely child
As I wrap my arms around him
and smile deep into his eye.
And when the day is over
and we both doth lay to rest
Give me an evening Jesus
I know in my heart was truly blest.
Thank you for all the love we have shared.
You have made my life better.
By just being there.
and I am grateful.
Dedicated to the children of the world and my love Kevi.
When summer dies and you must fly away
like a little breeze that touched my heart to stay
and in the night as the moonlight strikes the wall
I will feel you smile and here a lonely call
There are those I have held and I have loved.
and there are those so gentle
like feathers from above
and then there was you
and just for a minute for a while
My heart just longed to touch your face and see you smile.
and you know I wont have it any other way
even a little pain that says
that you may never stay..
you touched my heart,
and in that single moment I just knelt to pray…..
thank you, my lover who I may never see
but one day in a song will somewhere come to me
and the wind will carry this lonely melody
to you my darling, where ever in life
you may be.
Fear not, as summer brings joy and sadness,
Empower your hearts with tripe and madness,
Don't hide from the sun
Burst out in spirit,
have fun.
For you are so much better than a tree
that has not hands to move
Or eyes to see
So don't be just despondent be.
Love your self and mirth will give
a joyous place in your heart to live.
Trip it. Lip it. Sip it,
Don't be afraid to dream,
with wondrous voice
and an echoing scream.
No one can take your dream away
Only your sadness, today.
So learn to live with moments given
Or better still.
Steal with Joy.
This earthly Heaven.
Moments to remember
If ever we loved, let our hearts not despair
If ever we cried let our thoughts be aware,
If ever we knelt to touch this earthly bed,
If ever a smile of joy was simply shed.
If ever my smile did make you laugh within,
If ever a touch, healed your heart from sin,
If ever a thought of love flew past your mind,
You held a moment on this earth
that only few did find.
And If ever when you are alone and wondering why
Life, has left you breathing with non to show beside
Remember all the hearts and hands that touched you on the way
For their simple laugher that are with your soul to stay.
And of ever you felt the need to hold a gentle tear
For a love you once held so tender and so dear
Never be afraid to feel it's wonder and it's grace
For truly the wonder of this life is found open it's face.
So if ever you were to think, to think, again of me.
Remember that in this life we can be one,
and yet we can be free
For in our thoughts and in our minds
A simple thought of Love will remain, is now and will always be the same.
For those whose hearts have loved and lost. You have only let go. You have not lost at all. For love remains within you. Stronger brighter and more beautiful that before.
Black form so strongly poised on crest of tree,
Why has earth held back it's beauty from thee,
To done you with a coat of the night,
That shields you in the moons glowing light
Oh Raven, heaven must surely see,
Even in life and death, Grief or zest
You are free !!!!!
Your eyes a reflection of death
Makes me hold my weary breath
and yet you wantonly glide
as sin in your darkened heart
you hide….
How shamelessly you caw with glee
and steal my life with all it's
Joy and needless prosperity.
Oh Raven, with thy vicious silken coat,
Stand upon my fence to gloat,
For evil has clothed you at thy birth,
with cawing laughter full of endless mirth,
Though darkness to our lives you bring,
Your eyes only behold fun and silly things,
How lucky you are in flight
To be cast away from your vision
of hideous sight,
So your life must surely be
One of roaming, daft and free
while you caw and caw, still untouched
by the calls of growing and dying humanity.
How can life with such beauty hold
Your wicked story ever told.
So fly away Mr. Raven
For you have christened death
In a pure crystal bed of heaven.
And laugh at me as you roam
and share this earth which is our common home.
Rocked in those arm's to gently swinging,
With music of the God's in my head ringing,
Laughing with you with every breath,
In this life until our death
How beautiful is thy face and arms to bear
This wondrous gift of life to care
This earth has held no other
More loving and precious than you
Oh Mother !
Written By Dilani Diva